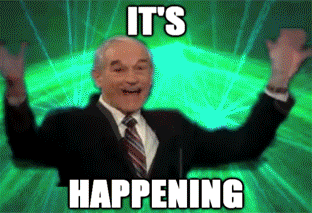 Almost exactly three months ago I wrote how WordPress sold us out with regards to their web hosting 'recommendations' which were (and still are) just advertisements (now a single ad for BlueHost). So what changed?

It appears that WordPress.org is going to change their web hosting recommendations and acknowledges that the industry has changed (dramatically I might add). They left the nonsense text at the top about how BlueHost is the best and brightest while the new text at the bottom admits that isn't the case at all. I will assume it was a minor oversight in the updating of the page.
So what appears to be changing? They are taking requests from companies to be included with a very long survey which is fairly comprehensive covering demographics, staff, usability, technology, financials and more. It looks like it's either designed for a very thorough vetting process or to prevent companies from signing up because of the amount of disclosure required.
Questions like How many net paying customers are you gaining/losing each month? and Approximately how many 30-day-active paying customers do you have? are pretty revealing questions for private companies. Especially considering that there are potentially two competitors that have a strong financial relationship with the murky organization structure of WordPress Foundation - Automattic (WordPress.com) and Endurance International Group (Investor in Automattic, parent company of BlueHost, the primary affiliate of WordPress.org).
There doesn't seem to be any details about how this process will work, who will be managing it, or when the community will get to have any input.
Going Forward
It looks like a step in the right direction, because any direction is better than the current one. But I'm not sold yet.
What I would like to see is actual community input about how recommendations should be made. The current survey is for hosting companies only and doesn't cover the quality of service actually experienced. It asks very detailed questions about what the company says they are doing, but we all know that is the best case scenario that's communicated publicly. Naturally, as a web hosting review website, I think reviews are an important feedback and decision mechanism for making informed choices. There are other ways to evaluate companies like performance benchmarking as well. The community may or may not agree with any of these methods, but they should at least be given a chance to make their voice heard in this discussion. It's the people who know the least that are going to be reading and making decisions from WordPress.org's hosting page, it's our responsibility to help them as much as possible.
I would like transparency on how the companies are going to be evaluated. The black box magic that has given us BlueHost as the best WordPress host for a decade needs to end.
Proper disclosure is a must. The wishy-washy these companies donate a portion of your fee back to us crap needs to end. If you're going to run affiliate links, be up front about them and don't pretend it's something else. This ties back into transparency. If you're going to use affiliate programs and get kickbacks it needs to be done honestly. People have a right to full information about the relationship between WordPress.org and the companies it recommends.
In conclusion, I'm glad to see that changes might be forthcoming, but I urge WordPress.org to do it properly and provide something that is honest and transparent.
The following two tabs change content below.
Kevin Ohashi is the geek-in-charge at Review Signal. He is passionate about making data meaningful for consumers. Kevin is based in Washington, DC.
Latest posts by Kevin Ohashi (see all)