This post is based off WordPress Hosting Performance Benchmarks (2014).
Overview
Pagely came in with a title to defend. Pagely was one of the top tier web hosts in our first round of testing and didn't show any signs of struggling. My biggest complaint was SFTP was an addon, which they now include with every account. Performance-wise Pagely was back at it again with another top tier performance.
The Plan
All testing was done on a shared account, the Personal / Business plan.  This plan allows for 1 WordPress site, 5GB disk space, 10GB bandwidth and costs $24/month.
Performance
LoadStorm
The first performance test was done with LoadStorm. Pagely made it to the final round of testing where 2000 concurrent users were logging into WordPress and browsing the test site. The test was designed to test non-cached performance by logging users into WordPress. It caused many hosting setups to crumble. You can see Pagely's result in this graph (click on it to play with the interactive results):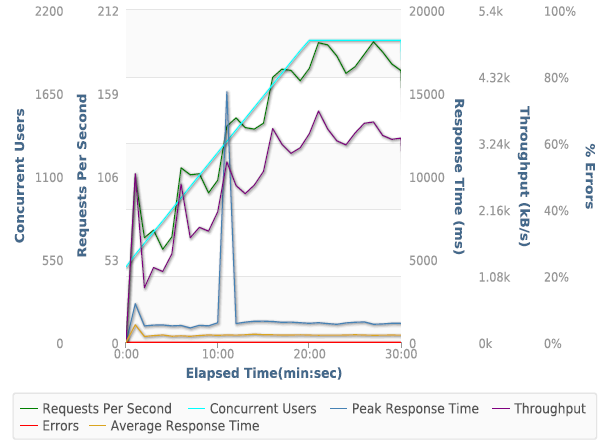 Pagely did well on this test. There was one error total which caused a response time spike (blue line in the graph). Other than a single error, the performance was impeccable.
Blitz
The second load test that was run on Pagely was Blitz. Blitz was used to test cached performance. It simply requested the home page from 1-2000 times per second.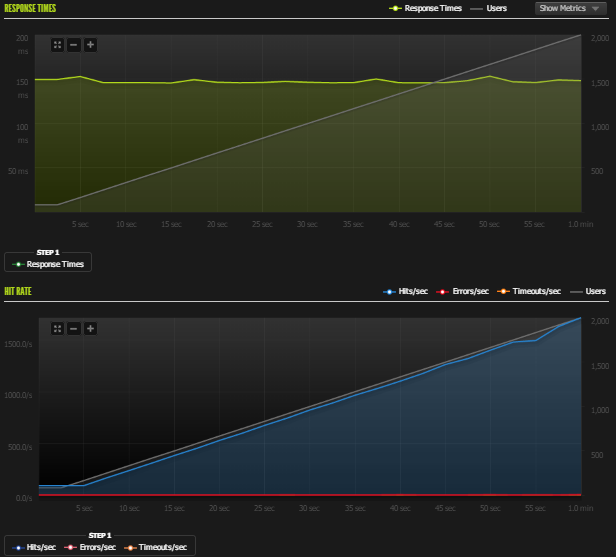 Pagely's Blitz result was exemplary. There were 43 timeouts and errors combined. There was a near flat response time which means it had no issues at all. Pagely didn't blink at this test, as expected based on their performance last time on this test. Full Blitz Results (PDF)
Uptime
Two third-party uptime monitoring services (StatusCake and UptimeRobot) tracked the test site for a month. The results for Pagely were 99.95% and 100% uptime. It's hard to complain about those numbers or find any issue with Pagely's uptime.
WebPageTest
"WebPagetest is an open source project that is primarily being developed and supported by Google as part of our efforts to make the web faster." WebPageTest grades performance and allows you to run tests from multiple locations simulating real users. Pagely was tested from Dulles, VA, Miami, FL, Denver, CO, and Los Angeles, CA.
| | | | | | |
| --- | --- | --- | --- | --- | --- |
| Company | Dulles,VA | Miami, FL | Denver, CO | Los Angeles, CA | Average |
| Pagely | 6.831 | 0.86 | 0.913 | 0.709 | 2.32825 |
Pagely was the only company that had any issue with the WebPageTest component of our testing. The test from Dulles had bizarrely high load times for no explicable reason. The other locations were all sub one second, so I dismissed it as a real issue because it's likely some fluke networking issue. But there was a weird networking issue.
Conclusion
Pagely easily defended its title as one of the top tier WordPress hosts. They handled the Load Storm test with 1 error. Blitz results stayed similar to the last run. They handled more hits, but had a few more errors+timeouts (1 last time, 43 this time). If performance is the name of the game, Pagely continues to be at the forefront.
Visit Pagely

The following two tabs change content below.
Kevin Ohashi is the geek-in-charge at Review Signal. He is passionate about making data meaningful for consumers. Kevin is based in Washington, DC.
Latest posts by Kevin Ohashi (see all)